Check out our service opportunities below!
Did you know that American's call 911 over 240 million times a year? First responders risk their lives every day answering these calls, and we'd like to thank them for their dedication and commitment, but we need your help to do that!
Project Appreciation, a Volunteer Center of South Jersey (VCSJ) initiative, allows members of the community to say a well-deserved "thank you" to local first responders. Volunteers will work on creating "thank you" kits benefiting local police and fire departments and other first responders.
Schools, church groups, teams and families are encouraged to register for needs as a team. Your team coordinator will receive a toolkit to complete the project. Individual volunteers may register as individuals and will receive a different toolkit for project completion. Kits will vary, but will always be easy enough to work on from your location.
Join the Volunteer Center say 'thank-you' every Emergency First Responder in South Jersey. We need your help! Schools, Families, Faith-based, Businesses and individuals all ages are encourage to participate. Sign-up here.
0
Emergency Departments
0
Towns Served by PA
0
Bags Made
0
Item Donations Collected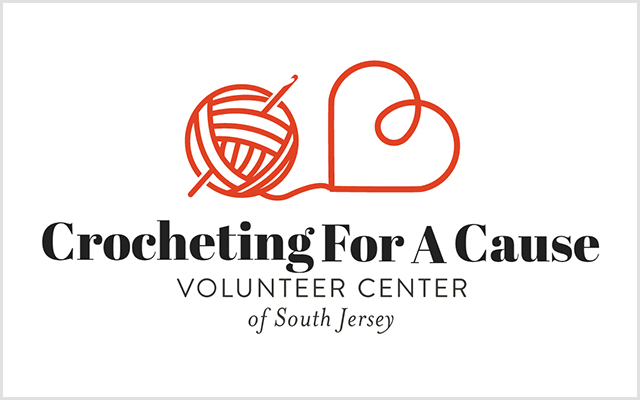 Have you been looking for a chance to put your crocheting skills to good use? Do you want to volunteer from the comfort of your own home?
Join Crocheting For A Cause, where volunteers can work on crochet projects from home that will benefit various non-profits throughout South Jersey.
Three times a year, a different project will be announced and patterns will be emailed to registered volunteers. The Volunteer Center will coordinate the collections and deliveries to the various agencies.
Previous projects we have worked on include: hats for babies, crate blankets and toys for animals, hats, scarves, and blankets for the homeless, afghans for the elderly, and many others.
Click here to sign up.
0
Crocheters
0
Volunteer Hours
0
Projects Completed
0
Items Donated
All year long, with the support of local municipalities and neighborhoods, we bring together hundreds of volunteers to "Spruce Up South Jersey". Neighborhood and park clean-ups take place all across our region. VCSJ invites you to create your own or join one in progress!
Call 856-415-9084 for more details.